Zoboki Gábor DLA habil., egyetemi tanár
Erőss János ✝,
V. Szabó Gyula,
Lakos Dániel,
Csizmadi Péter
Main design partners and consultants
Gebei és Társa Kft., Kirkegaard Associates, Tertak Kft. , Trinom Mérnöki Szolgáltató Kft.
Szentpétervár Tartomány Önkormányzata, Oroszország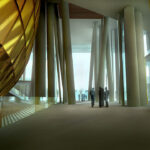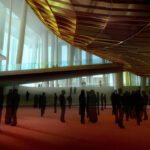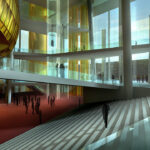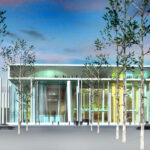 Design study for a multifunctional cultural centre, similar to the Budapest Palace of Arts, for the Siberian city of Surgut.